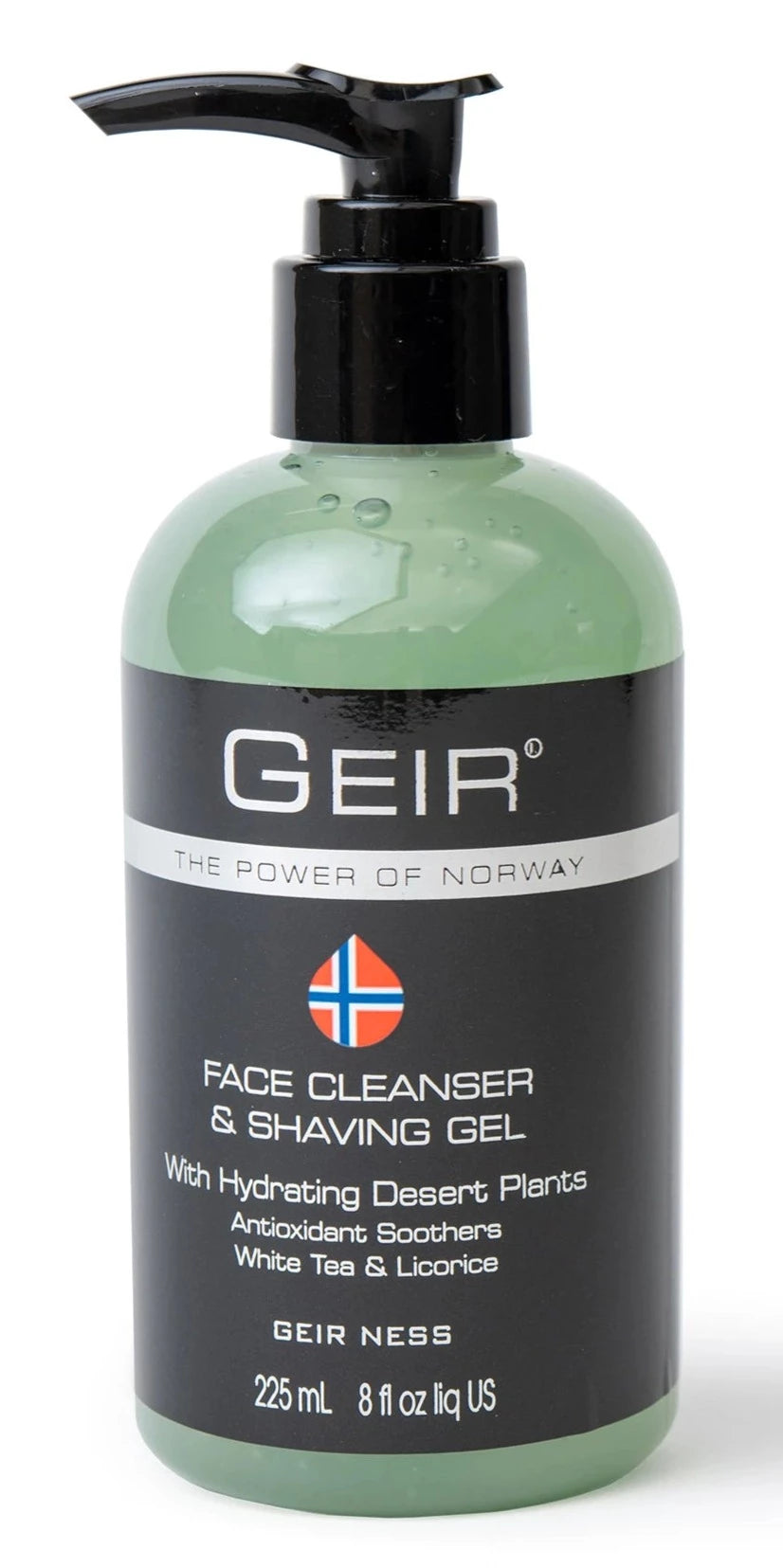 Geir Ness
Geir Face Cleanser & Shaving Gel
Geir Face Cleanser & Shaving Gel
This all-in-one cleanser and shave gel gently lifts beard hair away from the skin for the closest shave possible. Low foaming ingredients like white tea and licorice will sooth and calm skin as the razor glides smoothly across your skin. Australian Tea helps prevent breakouts caused by shaving. Hydrating desert plant extracts offer a moisturizing finish to your daily shaving experience.
8.0 oz Geir Face Cleanser & Shaving Gel pump bottle
14003-SS22-GN
Experience the enticing essence of Norway captured just for him. Feel the cool freshness of Norwegian mountains and smell the warm, sensual scent of exotic herbs and spices.