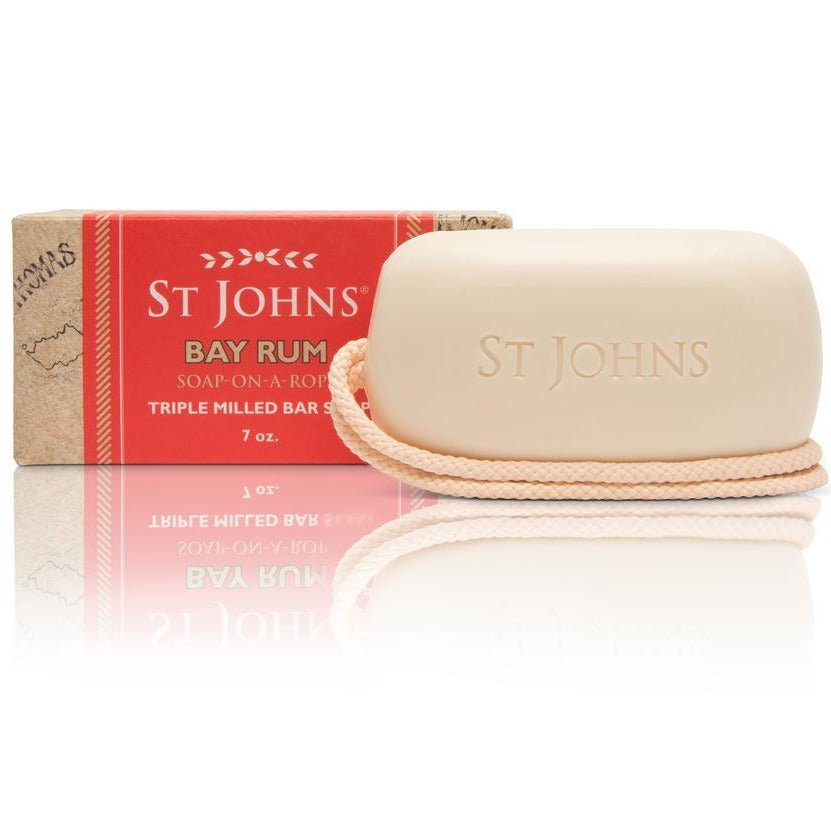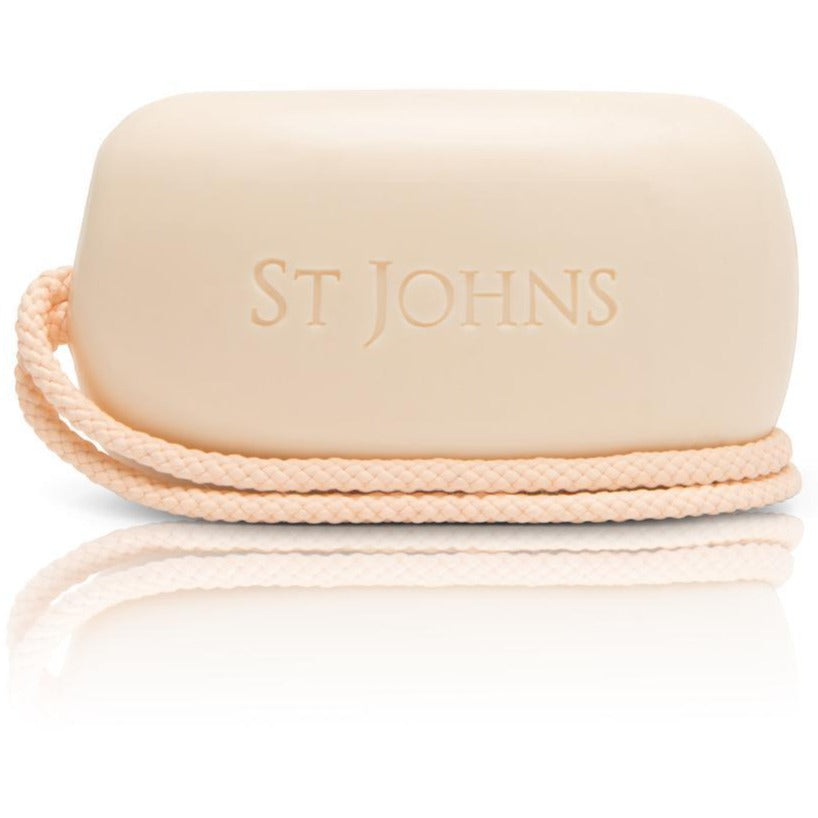 St Johns Bay
Bay Rum Soap on a Rope: 7oz. Bar
$ 15.00
954-BAYRUMSOAPROPE-7OZ-SS21-SJB
THE ORIGINAL BAY RUM
Our 70+ year old formula is revered throughout the world as the original and most distinguished bay rum aftershaves and colognes.   
The richest West Indian Bay Tree Leaf Oils and premium Caribbean fragrances are blended to create a natural, manly essence of eucalyptus, cloves, and Caribbean spices.  
OUR ICONIC SCENT FOR THE SHOWER
Enjoy the distinctive St Johns fragrance in a luxury bath soap, now on a convenient, space-saving rope.
Triple milled to create a luxurious, creamy and fragrant lather for gentle cleaning, this unique triple refining process produces beautiful bars of soap that are sturdy, glossy, smooth and long lasting.  
Proudly milled in the USA, our soaps combine olive oil and glycerin.
Olive oil:  non-allergenic & cleanses without stripping away skin's natural oils

Glycerin:  Highly moisturizing
A gentleman's size - 7 oz. soap bar - is perfect for a creamy lather pre-shave or a shower.
954-BAYRUMSOAPROPE-7OZ-SS21-SJB